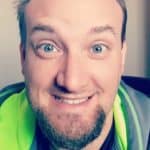 Thank You For Visiting!
Hey there! Thanks for dropping in and visiting my site. I started this site a few years back as a place for me to quickly locate how to's and other helpful computer tips or fixes.
About Me
My name is Nathan and I am a Systems Administrator. I have been working in IT for a little over 11 years now. I hold more Microsoft certifications than the letters in my name and have traveled to different parts of the world to assist in helping migrate business interests. In the end, what I really enjoy the most is creating videos, articles, teaching, and helping people solve their problems.
Got A Question or Problem?
If there is something that you would like help with, please leave me a comment on one of my articles and I will do my best to respond. In almost every instance I will create a post just for you and then comment back with a link to the post.